'Current Horses For Sale:
 "GIFTED PRINCE"
2008 OTTB Gelding 16.3h by TAPIT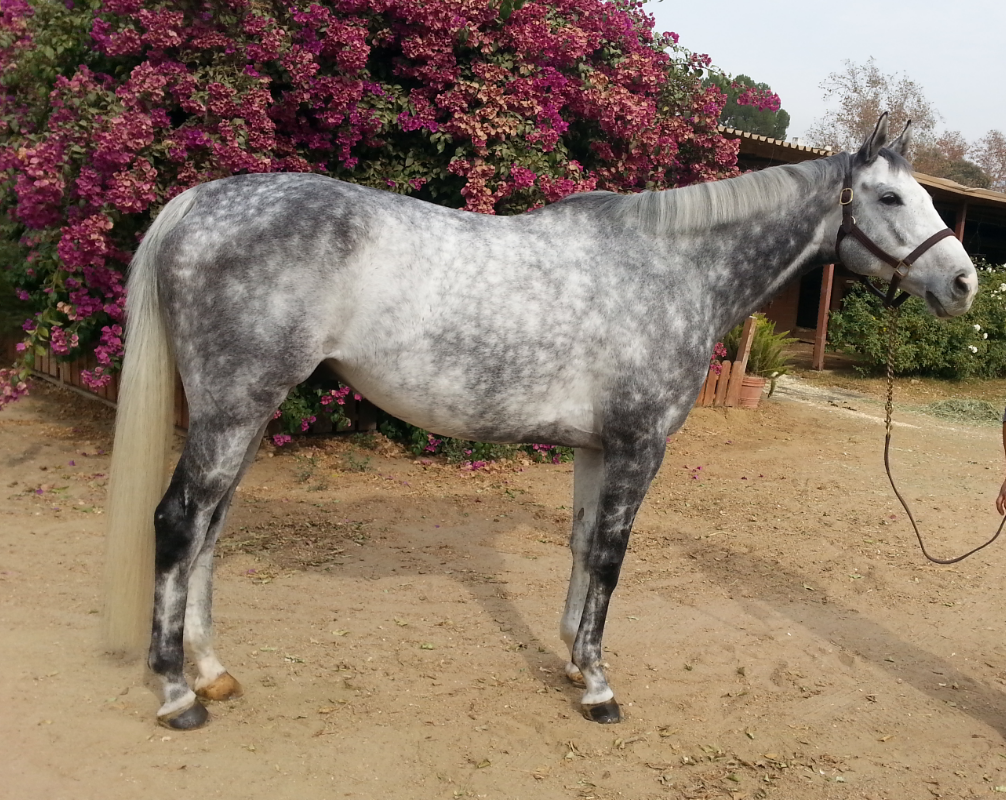 VIDEOS OF PRINCE
June 9
"ASTAIR"
SOLD
2010 Holsteiner Gelding 16.2h by Acclaim x Concept ll
A very talented  beautiful and fun young jumper. Could possibly do the Big Eq later.        He is brave and shows a lot of potential.
Champion 1.0M and Res. Ch. 1.05M at the April Gold Coast at LAEC.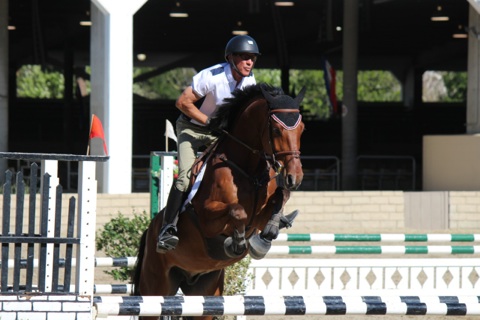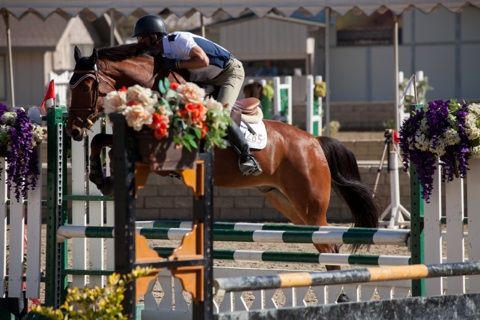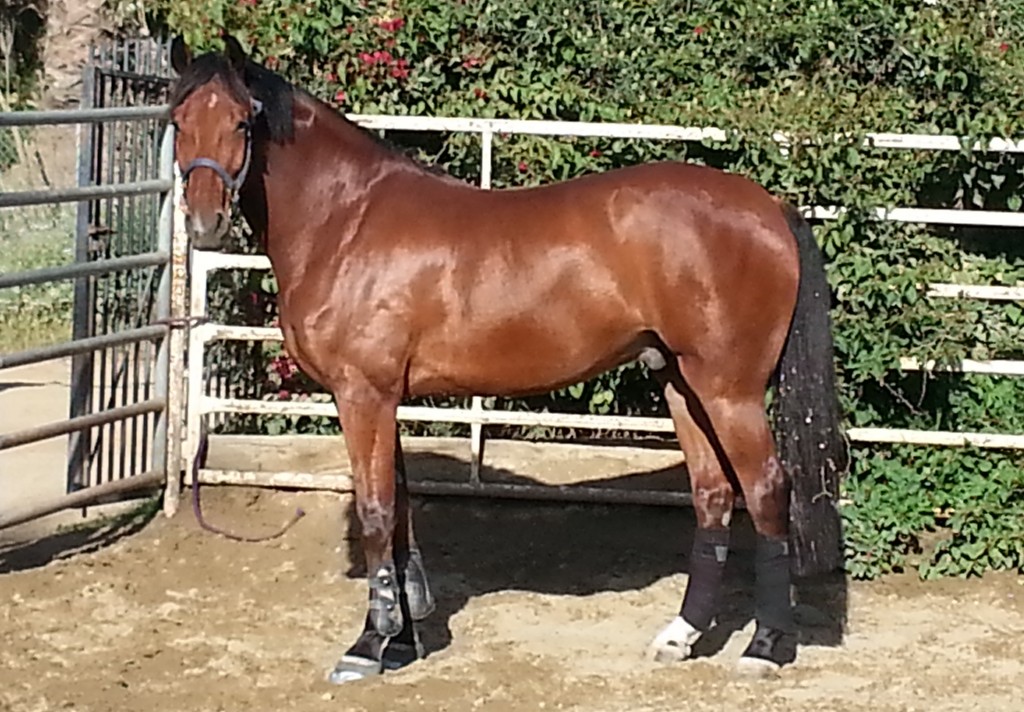 Astair schooling 1.0M – 1.10M       Winning 1.0M
 "SWEET DREAMS" 

OFF  THE MARKET
2004 OTTB Mare 16.3 H Chestnut w/flaxen mane & tail
Lightly raced as a 3 yr old. Then lightly ridden and shown in a few schooling shows.
First horse show with us Gold Coast 2, 2013 at LAEC.  5 classes,  no rails down.  1st – .90m. 3rd & 6th 1.0M. 1st & 2nd 1.05M and Reserve Champion. This very flashy mare will go far!
Second show – Gold Coast 3 at LAEC. Move up to 1.10M and Reserve Champion again.
Third show – May Gold Coast move up to 1.15M  4th. 
Champion Thoroughbred @ Los Angeles International Jumping Festival.
First time showing at 1.20M Gold Coast 7. Clear rounds. 
More clear rounds and ribbons at Los Angeles National Preview & LA National @ 1.20M.
Champion 1.30M her first time at this height @ March Gold Coast 
Video of Sweet Dreams:
Schooling 1.35M 4-15-15
March Gold Coast Champion_1.30M
Gold Coast 3 Reserve Champion 1.10m
Annie – Gold Coast 2 – day 2 – 1.05m
Annie – Gold Coast 2 – Res. Champion 1.05m
FOR SALE  
SOLD
"HAWK"
2005 French TB Gelding 15.3 H
Just started over fences. Eligible pre-green. Bold and honest.
Super talented and scopey.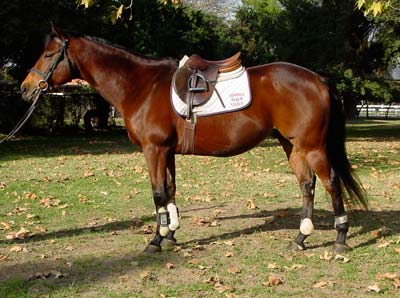 _____________________________________________________________________________
FOR SALE 

SOLD
"WATERCOLOR"



2002 St. Pr. HANOVERIAN MARE
Approved GOV Main Mare Book
BY WOLKENTANZ II – WENZEL
GERMAN CHAMPION MARE as a 3 YR. OLD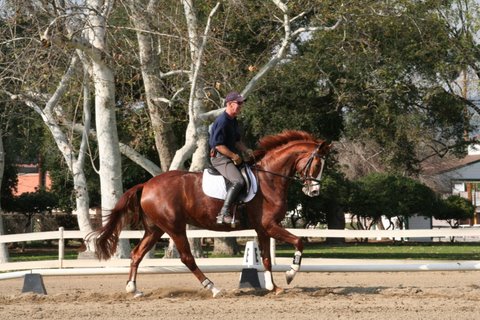 Scored in the 70′s at 1st level. Her first year showing dressage.
2009 Cornerstone Open 1st level Champion

2009 USDF/CDS Championship Show Oct. 1-4
Watercolor places 6th overall in the CDS Open 1st Level Championships.
The first day we got a score of 73.4% with another 9 for her lengthened trot!!
Watercolor on YouTube Oct. 1 2009
—————————————————————————————————-


———————————————————————————————————————————————————–
"Rain On Dixie"       

SOLD



2001 Reg. APHA Mare 15.1 H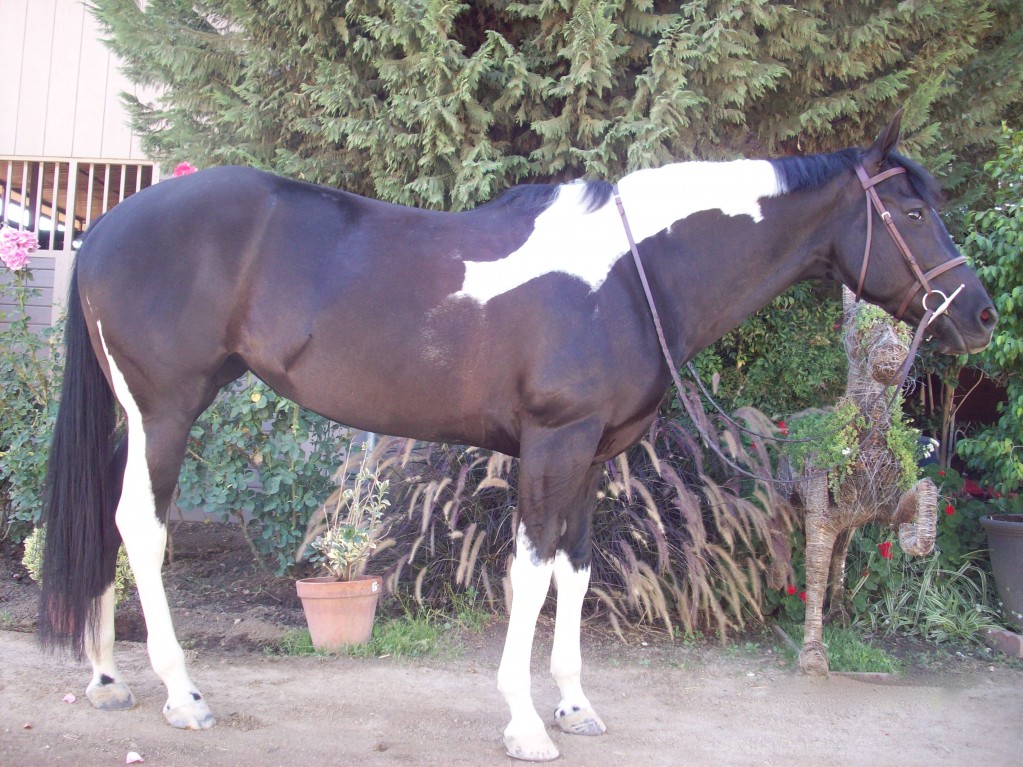 ———————————————————————————————————————————————————-
"Aragorn"    

SOLD



2002 TB Gelding 16 H
Honest, Bold, Fun Jumper/Equitation  schooling 3′- 3'3″ easily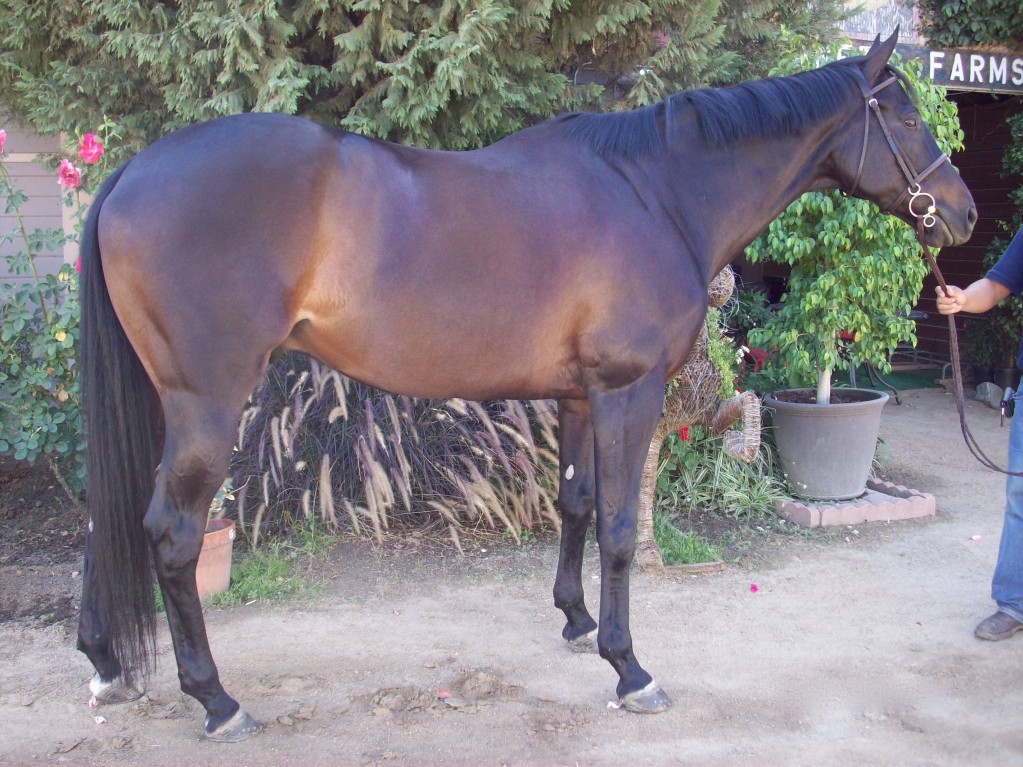 ———————————————————————————————————————————————————-
"The Truman Show"

SOLD



1998 NZ TB Gelding 16.2 H
Training level event horse, jumper